singapore's trusted web design agency
Verz Design is a leading web developer in Singapore with over a decade of experience. We offer a full suite of web design services, and we're here to help you build a high-performing and aesthetic website that is capable of generating tons of new leads. If you're looking for a stellar web design agency in Singapore, look no further. Your dream website is one click away.
web design services
We've got you covered for all you web development and web design services in Singapore and beyond. Verz Design is a leading web design company in Singapore which actively endeavors to deliver excellence every step of the way to ensure client satisfaction.
digital marketing services
Beyond website development, Verz Design is also a professional digital marketing agency in Singapore. Elevate your business or website to the next level and leave your mark on the digital world with our digital marketing services.
why Choose Verz as your website design & development company
one-stop solution agency
We pride ourselves on our versatility as a web development company in Singapore and we have professionals trained in every field, so you no longer have to search for multiple agencies for your website design or digital marketing needs.
experienced, fully in-house team
Since we have a reputation to uphold as one of the foremost website developers in Singapore, every single aspect of your website is designed and developed internally. With seamless transition due to interdepartmental collaboration, quality and deadlines are never compromised in the web design process.
service oriented
A service-oriented mentality is ingrained in every Verz employee we hire. Our consultants and project managers are always within reach, and will never leave you hanging. We have a company-wide Standard Operating Procedure in place for our staff to respond promptly to our clients' emails and inquiries.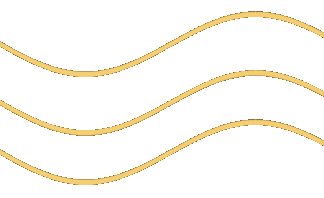 detail oriented
We believe in creating not only a functional, but also outstanding website for every client. We never cut corners or recycle resources from previous clients so you can be assured that your website is one-of-a-kind. For instance, Verz also provides clients with free addons such as the benefit of being able to choose photos from 2 stock photo banks instead of 1 as well as a complimentary Thank-You page that we believe to be an essential component of any website.
accomplishments & accreditations
website design portfolio
Corporate websites, eCommerce websites, product listing websites, even custom programmed websites, you name it, we've done it. Let us speak no further, browse our portfolio, and see why we're one of Singapore's finest web designers and website development company.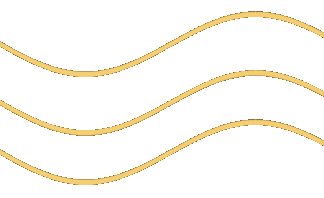 our valuable clients
Verz Design acknowledges that we would not be where we are today if not for our valuable clients who have placed their trust in our web design services.
here's what our clients have to say
The sales person Yichen really did value-added service for me. Because I have zero knowledge in IT, it is difficult and new for me during the website project, like how to set up email, how to set up office 365, all those basic IT knowledge. So I ask Yichen for help. He even came down my office to teach me in person. For me, and I believe many customers the same as me, we select the sales person more than selecting a company, as the salesperson is the most powerful name card for the company. I chose Verz among your competitor, because the salesperson Yichen gave me and my partner Kelvin the trust by his service and knowledge. Thank you!
Sophia Wang
NewLife Confinement Nanny Agency Pte Ltd
Mark's readiness and patience has made the entire copy-writing process a breeze to handle. He works hard to help put my visions and ideas into well-structured words and paragraphs. He understands my requirements and gives nothing less than his best.
Joey Chan
Straitswalk Office Furnishing
Glenn did well as a Project Manager, on the ball and manage to capture the ideas I want. Will work with him on future projects. Overall, had a good experience.
Junxiang Ng
Kian Hua Motors Pte Ltd
I would like to express my satisfaction and great appreciation to Eric on the corporate website project with Zicom Pte Ltd. Eric showed his professionalism, initiative, responsibility and great customer service throughout the project. He also can understand customer's requirement very well and handle the request promptly.
Russell has been quick in responding to my queries and providing updates at each stage of the website development, and I am pleased with his prompt action each time
The Verz project team has been excellent in listening to what we want and using their experience to enhance our ideas. Their prompt feedback and revision have pushed the project progressively forward and ensured the smooth delivery of this project. We have no reservations in recommending Verz Design to all that want the highest quality design services available in the market.
Lim Wei Chuan
Positive Engineering Pte Ltd
We have received numerous positive comments and feedback on the website that you have developed for us, from our clients, employees and business associates. We would like to express our appreciation to your team for the effort that they have put in to deliver it. We congratulate Verz Design for a job well done. We would certainly recommend Verz Design's services to anyone who comes to us for referral in this area.
Don Foo
Adventus Singapore Pte Ltd / Adventus Asia Pte Ltd
The overall package from marketing side to execution desk is impeccable.
Kok Wan Foo
Tang Renaissance Communicators Pte Ltd
expand your web knowledge