Enjoy up to 50% PSG Grant funding
for your Shopify ecommerce
Build your shopify & shopify plus eCommerce website with Verz Design, the only PSG pre-approved Shopify partner and web developer Agency in Singapore
Supported by:
In support of:
Why
Choose Verz

to build your site with attractive Shopify Pricing
Shopify is a globally-renowned eCommerce solution that can offer you a range of features that will make designing your online store convenient, engaging, and reliable.
Visual Aesthetics
Wide variety of professional templates that are readily available
Bare minimum themes are given but allow for enrichment and improvement depending on the developers' taste
Usability
Easy to set-up and utilize
Intuitive, user-friendly, and simple to navigate
Provides over 1500 apps for customer care and inventory management
Allows the connection of your website to Facebook, Amazon, Pinterest, and Buzzfeed
Fast-loading Speed
Optimised hardware and software
Globally-hosted and reliable infrastructure leading to faster loading speed
Search Engine Optimization
SEO-friendly
Improved options to design landing pages for campaigns
Supports SEO parameters like meta and custom title tags, among others
Security
Maintains a secure network - 99.9% Up!
Regularly-monitored and tested networks
Strong access control measures
Well-maintained information security policy
Vulnerability management program
Guaranteed protection of cardholder data
Certified PCI DSS-compliant
Constant Support
24/7 customer support
Experts are available for consultation and assistance via email, phone call or live chat
Shopify eCommerce Strategy
Automation with Shopify Flow
Shopify eCommerce Digital Marketing & Media Buy Strategy
Shopify Conversion Optimization
Custom System Integration with ERP / CRM / POS / PaymentGateway / EPL / PIM / WMS/ OMS / MarketPlace
Shopify marketing promotion
Shopify eCommerce UIUX Design
Shopify Store Audit and Optimization Strategy
Cross-Border eCommerce Business Expansion
Shopify Performance Optimization
Store Migration from Magento / wooCommerce / OpenCart / Wix / Prestashop and many other platforms
Our Google Reviews speak for us
Hear from some of our 4000 satisfied clients why we are the best Shopify plus eCommerce developer in Singapore!
This is the most genuine and authentic web company I have come across. They operate with ethics and utmost trustworthiness. I started my first business back in 2009 and approached Verz Design for all my marketing and web services. Verz has not failed me and I have the confidence my friendship and collaboration with Verz will not end. Many more years to come. I recommend Verz Design as the one and only responsible, ethical and trustworthy company to any one who wants to build a website for their companies! :)
Yeo Poh Tiang, Beatrice
YEO & Associates
Eric and Aseem have been great throughout the process of creating our new website. There were some issues along the way, but they maintained a high level of professionalism and solved the problems swiftly. Having experienced how responsive and patient they are, I believe that at Verz, they genuinely care for their clients. I would recommend their services.
Thanks to the professional service and execution from the team at Verz Design, we were able to create four attractive and functional websites of our desire. We are most pleased with the services assisted by the Project Manager, Glenn, for his continual attentiveness to details. His spontaneity towards each and every project with us has been admirable and inspirational. We cherish the good collaborative relationship with Verz and hope to explore more opportunities to come.
Alyssa Tan
EM Real Estate
I had a great experience working with Kenneth, Aldrich and Feng Hou from Verz Design. They were very responsive, and offered constructive feedback and opinion in our engagements. They also offered their knowledge in their area of expertise and shared their valuable insights in order for us to achieve the aim of our project.
Looking forward to the continuous partnership and to the final outcome of the project.
I have been working with Verz for a couple of years now. Their communication, quality of work, and completion time is exceptional. We are currently working on an app construction and have more work for them after that. We are so Happy to have found Verz Design!!
Verz Design did a great job revamping our company website. Their design was perfect and everything was done in a timely manner. Glenn and team were helpful, sincere, professional and went above and beyond from beginning to end. I definitely recommend their services.
Takrit Tanasnitikul
PANASONIC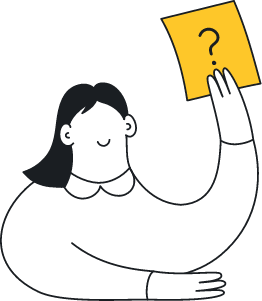 Frequently Asked
Questions
Contact us to
Start Your Journey to Excellence Today!
Book a no-obligation consultation with us now and receive unique eCommerce solutions tailored to you.