meet our ever-so-quirky team,
who creates wonderful websites for you.
how we work at Verz
"If everyone is moving forward together, then success takes care of itself"
After over a decade in the business, our core values have created a distinct and vibrant company culture. We are a thriving community in a harmonious work environment and as we continue to grow together, this culture is here to stay.
Fun Loving
We hold team building activities and company lunches to bond employees and create a fun environment.
Supportive
We readily support our employees should issues arise, and our strong bond facilitates productive interdepartmental collaboration.
Driven
We are a meritocratic company. Promotions are awarded based on employees' merit and achievements.
Proactive
We provide opportunities for all team members to take initiative and leave a positive impact.
Authentic
We uphold our promises to both clients and employees and fulfil all commitments we make.
Appreciative
We cultivate a culture of appreciation and give thanks to all members of our organisation, regardless of designation.
Inquisitive
We provide the necessary resources for employees to learn new skills relevant to their job and advocate continuous self-improvement.
mission
To become the preferred web design agency renowned across the globe.
vision
To design and develop quality websites for our clients.
values & ethics
"Sow a character, reap a destiny."
As Stephen R. Covey says, building character helps to build a future. The way we work is guided by a foundation of core values and ethics that has contributed to building the character of Verz Design. Inspired by these values and a robust management experience, we strive to deliver more than just a satisfying experience to our clients — we let our values shine through everything we do.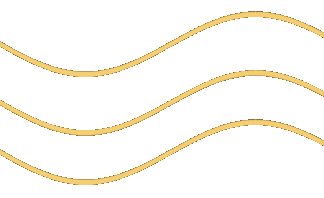 Our Milestones
Even as a young company, we were among the 3 web development agencies selected to partner with IDA and DP Bureau as a SIP Grant Service Provider. We continue to be proficient in consultation with regards to more current grants such as IRAS' PIC Grant and SPRING Singapore's CDG.
Verz Design filed for incorporation as a GST registration with IRAS. This represented a significant step towards establishing ourselves as a leading industry player with ambitious, yet realistic aspirations.
Verz Design was awarded this accolade in recognition of our efforts to drive employment, create value for customers, and provide real, sustainable solutions to the economy.
Verz Design was audited and certified under Singapore and United Kingdom accreditation bodies as meeting universal standards in Quality Management System for customer satisfaction.
Working towards our commitment to designing web excellence, we sought to refine our marketing capabilities. Verz Design obtained certification as an official Google Partner in 2015, meeting benchmarks for excellence in Search Engine and Digital Marketing.
With a renewed focus on end-to-end web excellence instead of just aesthetic beauty, Verz Design completely revamped our logo and tagline to align with "designing web excellence". This refers to a well-structured strategy in web content, design, programming and marketing.
June 2017 marked our first Awwwards-nomination. Awwwards is an online professional web design and development competition body that recognises creativity and innovation in websites. Check out the project here: https://www.awwwards.com/sites/ielo-design
As a certified Shopify Partner, Verz Design joined the ranks of the diverse group of designers, developers, marketers, and affiliates who build remarkable eCommerce websites powered by Shopify. We are qualified to personalise domain names, customise designs, content, and create responsive website designs for our clients.
In July 2019, Verz Design's Magento eCommerce package was certified as a pre-approved solution under IMDA's SMEs Go Digital initiative, which aims to help to grow SMEs to build their online eCommerce websites by providing up to 70% funding with the PSG.
We became Stripe's first solution partner in Asia to support our eCommerce merchants' payment processing and became a certified Magento Partner. These two partnerships have allowed us to provide a more holistic suite of eCommerce solutions to our clients
Since becoming an NCSS Tech-and-Go Service Provider and an official Google Workspace and Shopify provider, we empower small businesses and non-profit organisations to take that big leap into the digital world.
Verz launched ShopInDot.COM to shine a light on its eCommerce clients. Two more of our solutions were approved for the PSG Grant—Shopify (the first in Singapore!) and our Digital Marketing services, reaffirming our all-rounded expertise.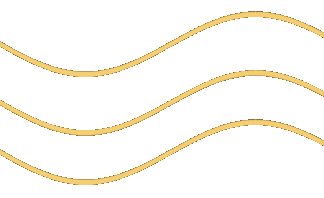 what we do
We are masters of the digital world, and are able to create a diverse range of web solutions to suit your needs.