Driven by Excellence
Verz Design is the brainchild of three passionate visionaries who have a vested interest in web development and the internet business.
Upon adding two other highly competent members of the Verz Design family to the management team, Verz Design's management committee now boasts decades' worth of leadership experience and industry knowledge. Never one to rest on their laurels, the management team is always steering the company on track with technological advances.
As we strive toward achieving the zenith of excellence, our management team will continue to persevere in elevating Verz Design to even greater heights.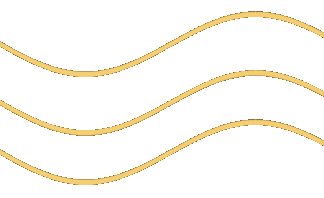 Henry Ng
Managing Director
The man responsible for holding the fort together. After seven tedious years of working for obsolete systems and tolerating the rigid corporate governance that plagued MNCs, Henry set out to go against the grain and establish Verz Design in 2009. That entrepreneurial idea has since metamorphosised into a full-blown project that now serves the diverse needs of SMEs across Singapore and beyond.
While juggling his responsibilities of managing human resources and overseeing operations in all four Asian offices, Henry realised the importance of engaging in effective communication and placed the utmost emphasis on moulding himself into an approachable and forthcoming leader,
The Honours Degree graduate from Nanyang Technological University's Electrical and Electronics Engineering faculty has a bold vision for the future of Verz Design:
"I hope Verz Design can be like a partnership between our leaders and employees in the future – much like a law firm where individuals work hard to become equal partners in the firm and share in the profit of the business."
"We are continuously improving our benefits and practices to give our employees the motivation to share in the success of the company and look forward to expanding overseas."
Henry is happily married and a proud father to two wonderful girls, whom he cherishes dearly and spends his weekends with.
Hou Feng
Sales Director
Driven by a burning passion for providing high-quality web services and state-of-the-art technology systems to start-ups in Singapore, Hou believes deeply in the potential and importance of web development as a driving force for SMEs and MNCs. He envisions Verz Design as the perfect partner and solutions provider for businesses that wish to divert their resources and attention toward innovation instead of setting up complex web infrastructure.
As the Sales Director, Hou is the catalyst behind Verz Design's growth. He is always actively supporting the sales team in pitching, tendering, bringing in new sales and keeping in touch with existing clients.
Originally a Defect Engineer, Hou was roped in as a partner to provide a critical service that many small and medium enterprises have been actively searching for since the new millennium.
A former MOE Scholar (SM2), Hou holds a Bachelor's Degree in Materials Science & Engineering from Nanyang Technological University and believes in adding value to Verz's customers:
"My drive in Verz Design is motivated by four considerations: helping the customer to grow; working with a good team of colleagues; achieving company goals via team effort; and ultimately growing Verz Design to become a leader within and beyond our borders."
Hou is happily married and likes to remain physically active by playing sports such as basketball, badminton and golf.
Sebastian Lee
Enterprise Solutions Director
With over a decade's worth of hands-on experience and expertise in various roles in tech-oriented environments, Sebastian is highly proficient in developing, delivering and executing strategies within a fast-paced corporate environment. With ample leadership experience under his belt, Sebastian is an asset to Verz Design in more ways than one, with his vast capabilities ranging from the development of technological strategies to the management of customer relationships.
As the Enterprise Solutions Director of Verz Design, he is directly responsible for overseeing business operations, financial analyses and enterprise solutions.
Formerly the President of Sales (South-East Asian Region) for Micronas, Sebastian played a crucial role in developing the local base of the regional business, catalysing the acceleration of the regional operations into one of the best and fastest performing in the company.
Possessing a Bachelor's Degree in Electrical Engineering from the Nanyang Technological University, Sebastian's extensive industry experience includes adeptness with advanced technology, industrial manufacturing, as well as consumer and management consulting. His global experience gives him great insight into business management, with the added exposure to a variety of markets and cultures.
Rupash Jadon
WEB OPERATIONS DIRECTOR
A highly skilled and seasoned Project Management Professional(PMP)® with over 12 long years of experience under his belt, Rupash's extensive and vaunted resume is a testament to his capabilities and technical prowess. Rupash's spectacular efficiency, dedication and enthusiasm for honing his craft have enabled him to be proficient in all aspects of project and business management.
As the Web Operations Director of Verz Design, Rupash oversees a myriad of projects across various domains such as eCommerce, Web Development, IT Applications, Software Development and Mobile Application, from the initial stage to completion.
Despite wielding both a Bachelor's Degree in Computer Science Engineering (Hons) and a Master's Degree in Information Technology (IT), Rupash is an avid learner who keeps himself up to date with the latest technologies and trends.
Rupash is also a doting father to a lovable daughter and spends his free time with her.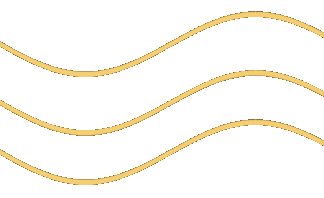 Jiahui Sun
DIGITAL MARKETING DIRECTOR
On top of her experience in sales and digital marketing, Jiahui has a natural affinity for human interaction. Inspired by Shakespeare's iconic excerpt: "To thine ownself be true", Jiahui believes in staying true to herself and extends this same sincerity to everyone she meets.
As the Digital Marketing Director of Verz Design, Jiahui is involved in several meetings and pitches daily, where she offers her valuable input. She also works together with her team to devise the best marketing strategy for Verz's clients over a multitude of marketing channels.
Holding a Bachelor's degree in Civil Engineering from Hunan University, Jiahui believes that knowledge is power and keeps herself updated with the latest marketing trends.
"I feel so thankful in Verz that I can not only acquire knowledge and wisdom, but also build a stronger character and grow as a person. I aspire to be the best version of myself so that I can help as many people as I can when and if circumstances call for me to do so."
Outside of work, Jiahui can be found unleashing her inner daredevil riding her skateboard, throwing punches in Muay Thai and overcoming running trails.