Singapore's Top

Web Design

Agency
Many times, your website is where people get the first glimpse of your business. Hence, it is important to have a professionally designed website, as it can dramatically alter their perception of your company.
As a premier web design agency in Singapore, our local in-house team creates beautiful websites that are not just aesthetic, but also highly functional.
Digital Excellence for over 13 years

Web Design Expertise Across 150 Industries

Full in-house team of over 180 employees

Completed over 4000 Corporate Websites

More than 4000 Satisfied MNC and SME Clients
At Verz Design,
Singapore's top website development company,

we provide you with:
Bespoke Designs

No templates, because your corporate website should express your company's individuality.

Experienced In-House Development Team

No freelancers and no outsourcing. We handle every web design project that comes our way with our own hands.

Open Source and Enterprise Grade CMS Technology

WordPress, Drupal, Webflow, Sitecore, Sitefinity, Sharepoint, Umbraco and many more!

After 'Live' Support with SLA

Our work doesn't end once your website is 'live'. We provide extensive support for our clients, and our team is just one phone call away.
4 Reasons Why You Should
Pick Verz to Develop Your Corporate Website
Stellar Track Record
The 4.7-star rating our real clients have left us on Google shows that we place the customer at the forefront of our web development.
One Stop Web Development
Web design is just the beginning of your journey. We offer one stop services such as digital marketing to help you navigate the digital world.
4000+ Web Development Projects
Over the last decade, we have completed more than 4000 web development projects, making us one of the most experienced website design agencies in Singapore.
Fully Scalable
We know your business is set for expansion. Hence, we future-proof your website to grow together with your organisation.
Enjoy up to
50% funding support

for your eCommerce and Digital Marketing needs with the PSG Grant!
Verz is a Pre-Approved Productivity Solutions Grant (PSG) Vendor for eCommerce websites, allowing businesses to receive up to 50% funding support for their web design and development needs, as well as their digital marketing solutions. Transition to an online store today and give your business the competitive edge it deserves!
We have worked with many successful brands, such as DBS, Panasonic, Singtel, Capitaland, SGX, ST Engineering, mediacorp, and yours could be next. Speak with our sales consultants today to check your eligibility today.
Our Valuable
Corporate Clients
Verz Design acknowledges that we would not be where we are today if not for the trust and cooperation of our valuable clients. These are some of our clients who have worked with us to develop their corporate websites.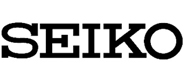 Kick off your corporate website design today!
Here's What
Our Clients

have to Say
Yeo Poh Tiang, Beatrice: This is the most genuine and authentic web company I have come across. They operate with ethics and utmost trustworthiness. I started my first business back in 2009 and approached Verz Design for all my marketing and web services. Verz has not failed me and I have the confidence my friendship and collaboration with Verz will not end. Many more years to come. I recommend Verz Design as the one and only responsible, ethical and trustworthy company to any one who wants to build a website for their companies! :)
Yeo Poh Tiang, Beatrice
YEO & Associates
Eric and Aseem have been great throughout the process of creating our new website. There were some issues along the way, but they maintained a high level of professionalism and solved the problems swiftly. Having experienced how responsive and patient they are, I believe that at Verz, they genuinely care for their clients. I would recommend their services.
Matthew P
Fondaquip Pte Ltd
Thanks to the professional service and execution from the team at Verz Design, we were able to create four attractive and functional websites of our desire. We are most pleased with the services assisted by the Project Manager, Glenn, for his continual attentiveness to details. His spontaneity towards each and every project with us has been admirable and inspirational. We cherish the good collaborative relationship with Verz and hope to explore more opportunities to come.
Alyssa Tan
EM Real Estate
I had a great experience working with Kenneth, Aldrich and Feng Hou from Verz Design. They were very responsive, and offered constructive feedback and opinion in our engagements. They also offered their knowledge in their area of expertise and shared their valuable insights in order for us to achieve the aim of our project.
Looking forward to the continuous partnership and to the final outcome of the project.
Isabella Aw
NTUC Union of Security Employees
I have been working with Verz for a couple of years now. Their communication, quality of work, and completion time is exceptional. We are currently working on an app construction and have more work for them after that. We are so Happy to have found Verz Design!!
Verz Design did a great job revamping our company website. Their design was perfect and everything was done in a timely manner. Glenn and team were helpful, sincere, professional and went above and beyond from beginning to end. I definitely recommend their services.
Takrit Tanasnitikul
PANASONIC
Frequently Asked Questions