Mobile App Development Case Study: Osmose
Client Overview
Osmose is a leading fashion retailer of female apparel, with 8 outlets around Singapore. The brand has a massive following, with over 37,000 fans on Facebook and over 12,000 followers on Instagram. It also has an online store, which services international customers from Asia, Europe, Australia and America.
Project Vision
Osmose sought to break into the rapidly expanding mobile market with a custom mobile app. The envisioned app would offer users a rich, value-added experience through intelligent features that build user privacy, cater to their personal preferences, offer smart navigation and reward customer loyalty.
The Verz Process: From Vision to Reality
CUSTOM MOBILE APP DEVELOPMENT
Verz Design developed a mobile shopping app for Osmose. The mobile app was integrated with Osmose's existing product catalogue on database, Magento platform and store configurations. The app's layout and design were also customized for optimal display on mobile screen dimensions.
The completed iOS version has launched on Apple iTunes. Further plans for an Android version on Google Play are on track.
eCommerce Features
The app delivered on several smart features aimed at enriching the shopping experience of users and retaining customer loyalty. Product sorting along customizable categories and sub- categories allow for easy navigation. Additionally, Verz Design added PayPal integration to allow mobile users the same convenience as shopping online.
Users are able to create a personal account on the app for access to special content as well as track their purchase history. The app offers mobile users a reward point system and exclusive promotions. A Social sharing function is also available as a marketing tool to promote community discussion and growing the customer base to friends of consumer.
WEBSITE DEVELOPMENT
Verz Design also designed and developed Osmose's online store featuring over 100 unique products at, each available in various sizes.
Homepage Design
As a brand known for its strong visual style, our designer aimed to craft a homepage that highlights the quality of Osmose's clothes and showcase the variety of product offerings. The minimalist background, done in white, works to emphasize the product images in the banner; with the homepage banner itself designed to be full-page for maximum impact. In addition, accents of urban photography were added to enhance the style of the homepage.
eCommerce Functionalities
Similar to the mobile app, Osmose's online store offers a variety of user-friendly functionalities and marketing tools that make for an engaging shopping experience. A variety of delivery and payment options were also integrated for maximum user convinience.
Customers have the option to access products along various categories and sub-categories, each with a dedicated individual product info page. Mouseover on products on category pages also triggers the appearance of a second photo of the outfit, from a different angle.
In addition, marketing tools such as reward points and recommended products were also added, aimed at increasing customer retention and conversion.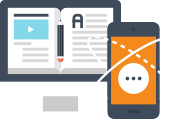 Bringing it all together
The final output for the

mobile app

and

website

delivered on the vision in terms of design and functionality.