Copywriting and Design Case Study
Client Overview
7 Wonders Hostel is an avant-garde hostel that provides affordable sleeping capsules for tourists such as young backpackers, and others who want a sense of adventure during their stay in Singapore. They cater to people who are all about practicality, without compromising comfort, style and opportunities for new experiences.
7 Wonders is also a community that embraces a friendly and engaging culture, and encourages socializing and making friends with fellow travelers.
"…all about practicality, without compromising comfort, style and opportunities for new experiences."
Project Vision
The client wanted a website that speaks of modernity, vibrancy and class, without coming off as intimidating to their potential customers. It had to look fun and refreshing, but it also needed to come off as sophisticated and high-end.
Client's target market are young backpackers who are practical money-wise, and adventurous when it comes to new experiences.
The Verz Process: From Vision to Reality
WEB COPYWRITING
Similar to the angle that the client wanted for the web design, the copywriting style had to be in tune with a modern, casual tone that appeals to its target market which is young backpackers who are interested in discovering Singapore. Because of this, there was a need to sell Singapore as a hub of contemporary style and friendliness.
The idea of a capsule hostel is new to its kind in Singapore so through engaging and impactful copywriting, we needed to introduce and build up this concept to its target market.
We also took into consideration what the potential guests would usually look for when scouting for a good place to stay at a foreign country. Amenities are listed down and explained thoroughly and a list of places to visit around the area can also be reviewed by the guest.
As mentioned above, 7 Wonders is also a community that invites their customers to engage and make friends with each other. We've coined in the tagline, "There are no strangers, just a world of people you haven't met" because from that slogan itself, it's already welcoming the guests to be comfortable and feel at home. That's what the client wants them to feel and that's the first impression that we aimed for in this website's copy.
WEBSITE DESIGN
Here's our designer's approach in delivering the desired style to 7 Wonders Hostel's website.
Homepage Design
Basically, the homepage is supposed to be the teaser or overview of what you can expect from the brand. With 7 Wonders, our designer was well aware of what the vision for this project was, and that was to create a fun and modern design that would pique the curiosity of their target market. Our designer decided to stick on the color palette of gold and earth colors.
For the homepage design, our designer took the customer's perspective and thought of what would a customer want to see first when looking for a place to stay. Hence, buttons to FAQs, where to book and even the contact details can all be found in the homepage. User experience is what our designers take into serious consideration, when conceptualizing for a web design.
Inner Pages Design
The inner pages are structured to be informative and straight-to-the-point, without losing its sense of style and modernity. Since the trend nowadays in web design is having a lot of icons, that's what our designer did on some of the inner pages.
The advantage of using photos was maximized to make the website look even more appealing and engaging to its customers.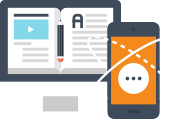 Bringing it all together
The final output of 7 Wonders Hostel was everything that the client wanted, with both its design and writing coming into an impeccable fusion of ideas and concepts that worked all together into creating a high-end and modern website.
Once the potential customer visits the website, a warm and inviting interface welcomes and encourages him to explore its features and the information that it has to offer. The color palette, crisp and clean design of all pages, and impactful and charming writing were positioned to sell and attract visitors to stay and browse the website. From conception to execution to launch, Verz delivered on all functions and more!